Learn why hybrid events are the future
The power of virtual and in-person events combined by the technology of today
Do you want to use hybrid events to bridge the gap between virtual and in-person events? Organizing a hybrid event brings great benefits regarding your future events' accessibility, user experience, and ROI. But the big question is, how do you prepare for a hybrid event? Carry on reading and discover the essential topics to learn about when morphing the virtual and real world into one remarkable hybrid event.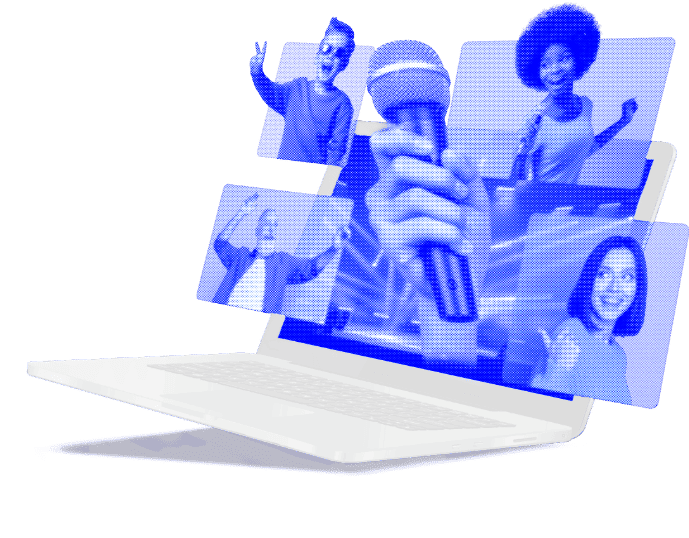 Global brands trusting
Let's Get Digital for their events
If you combine the power of virtual and in-person elements, you are talking about so-called hybrid events. This way, you can expand your audience and improve the experience of your events by combining characteristics of both virtual and in-person events. It works both ways. People who are virtually checking in have the opportunity to engage with your event. And at the same time, virtual features can also enhance visitors' experience on-site. A hybrid event platform with the right features will improve your impact, visitors' experience, and how you manage and analyze your future events.
Events that combine 'live' in-person and virtual components using technology are seen as hybrid. This brings many benefits for both organizations and visitors. When the virtual and real world blend together during a hybrid event, more visitors can attend and experience the event through a digital dimension. These kinds of events are interesting for sponsors as the possibilities are endless. From virtual reality features to in-depth analysis of the event results. Going hybrid unlocks a lot of uncovered potential for managing engaging events.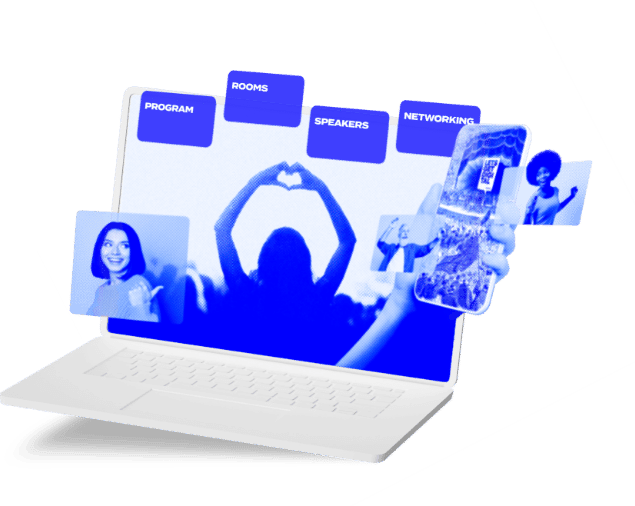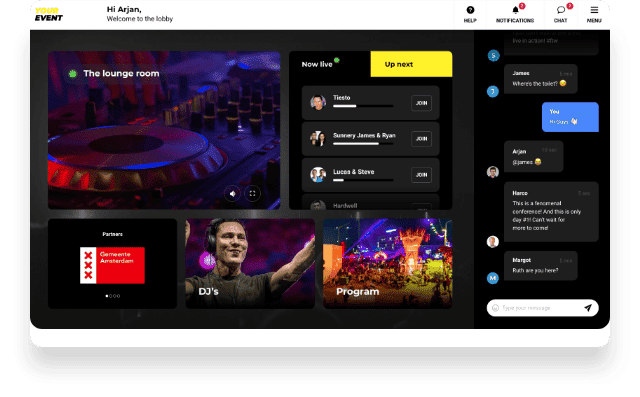 Hybrid event ideas that really inspire
Not all event managers have clear ideas about the possibilities of hybrid events. To use the full potential, you need to know what features and options the technology provides in organizing events. Do you already know everything about the benefits of combining the virtual and in-person world? It not only makes your life as an event manager easier, but it also enhances the experience of your visitors.


Read about the inspiring ideas of our event consultants on this page, providing hands-on tips in preparation for a hybrid event. Besides that, they will offer you some inspiration about the possibilities of adding a virtual dimension to your events in the future.
The insights on hybrid event management
Managing a hybrid event differs from a virtual and in-person event. From preparation and test runs to the event day and the analysis afterward. Organizing a hybrid event asks for a different approach, but the right partner can guide you through a smooth setup and knows how to manage your event like you want to. Once you set up your event with the right platform you have the ideal blueprint to turn every in-person or virtual event into a hybrid version.

Carry on reading on the next page about the most important topics to keep in your mind when planning and managing a hybrid event. Our experts share loads of helpful information for event managers who are doing a hybrid event for the first time or want to bring the experience from their events to the next level.
The perfect technology setup for your next hybrid event
Technology is the beating heart for both on-site and virtual visitors of your event. This way, people tuning in remotely can interact just as much during the event as those who visit your event location. By setting up the right technology, you can use features like (live) audio/video streams, virtual hangouts, digital event booths, share resources, and discover new ways of networking. When this integrates, and you use the data to improve your events, you are really on the way to organizing the hybrid events of the future.

For a successful hybrid event to reach its full potential you need the right technology and setup. The connection between the in-person and virtual world demands some basic knowledge, but you definitely don't need to be a tech-wizard. With this in mind, learning more about the setup and how to host a hybrid event is your key to success. Our hybrid event experts share insights about the right tech stack and important learnings about technology in hybrid events with you on this page about hybrid event technology.
Hybrid event solutions that suit your needs
Turning your event into a hybrid success story, you need to use the right platform, and getting some help from an experienced partner is also very helpful. This way, you will find a hybrid event solution that perfectly suits your needs. Of course, you want to use the full potential of the platform and all its features. The right event platform provider plays a crucial role in this as they can match your needs with the features of a platform.

Not only will your visitors have a seamless experience during the event, but you, as an event manager, can also unlock great insights into the performance of your hybrid event. Read more about the hybrid event solutions and features you can use to provide an outstanding experience during your next event.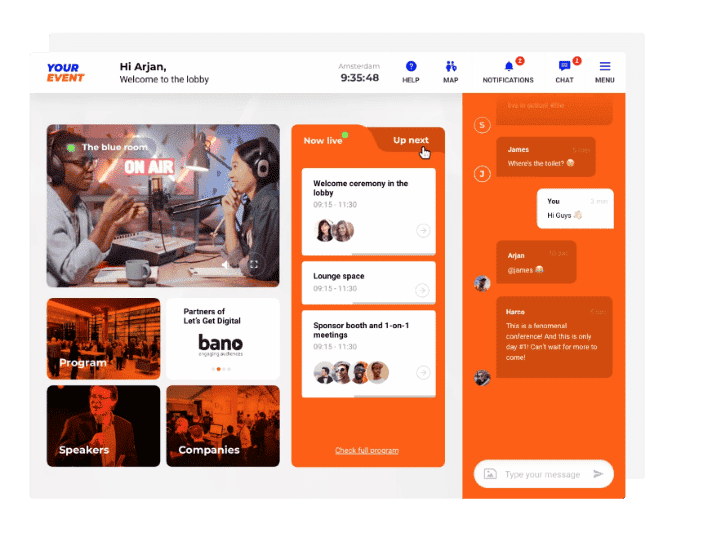 Ready for a hands-on demo
Already curious about the power of a hybrid event platform that has some wow-features that blow you and your future audience away? Our consultants are happy to show you how Let's Get Digital developed a platform that is user friendly for both event managers and their attendees. Find out more during an inspiring demo with one of our consultants now.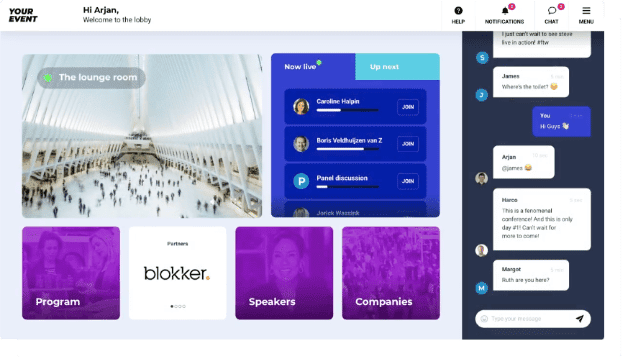 Global brands trusting
Let's Get Digital for their events