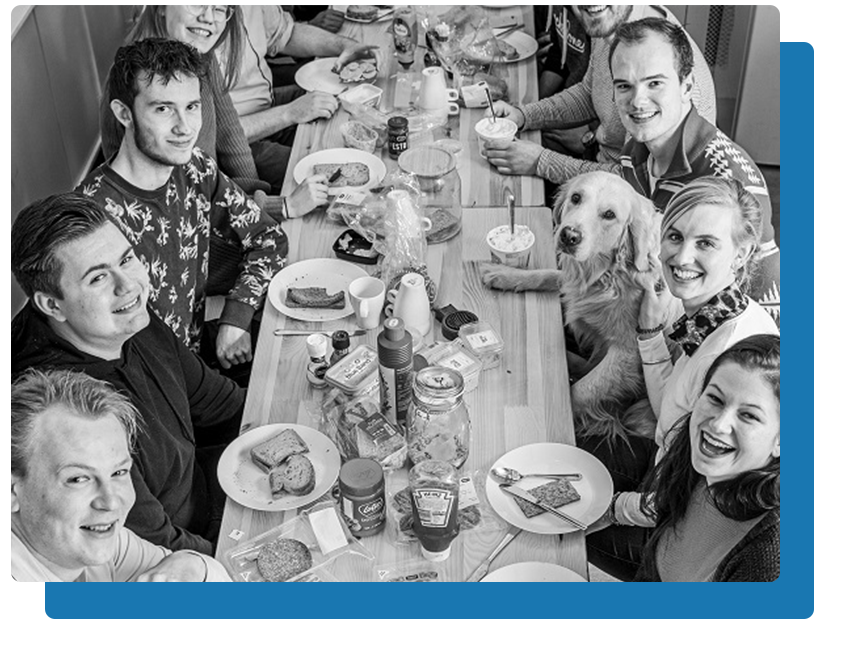 About us
Before Let's Get Digital was founded, we went through life under a different name: EventInsight. As EventInsight, we improved physical events through our application…but then came COVID-19, and with it (for the time being), the end of physical events.
We had set a goal for ourselves at EventInsight: our company should be future-proof by 2022. With COVID-19, this goal seemed far away. Nevertheless, after an intensive group quarantine, we had a breakthrough: we're going to optimize digital events.
That's how we started Let's Get Digital in 2020: as an online event location, where a virtual experience is created that feels like a physical event. With elements borrowed from the physical event world, and surprising features that contribute to the experience of event managers and visitors, we made it possible.
This is accomplished with a young team full of creative and innovative people. We think it's important that we are energized by our work, and this is reflected in our collaborations. Everyone at Let's Get Digital is incredibly driven and committed to our goal: not to stand still, but to keep moving forward.
At Let's Get Digital, experience is the common thread. By focusing on experience, we offer a worthy and future-proof alternative to physical events.